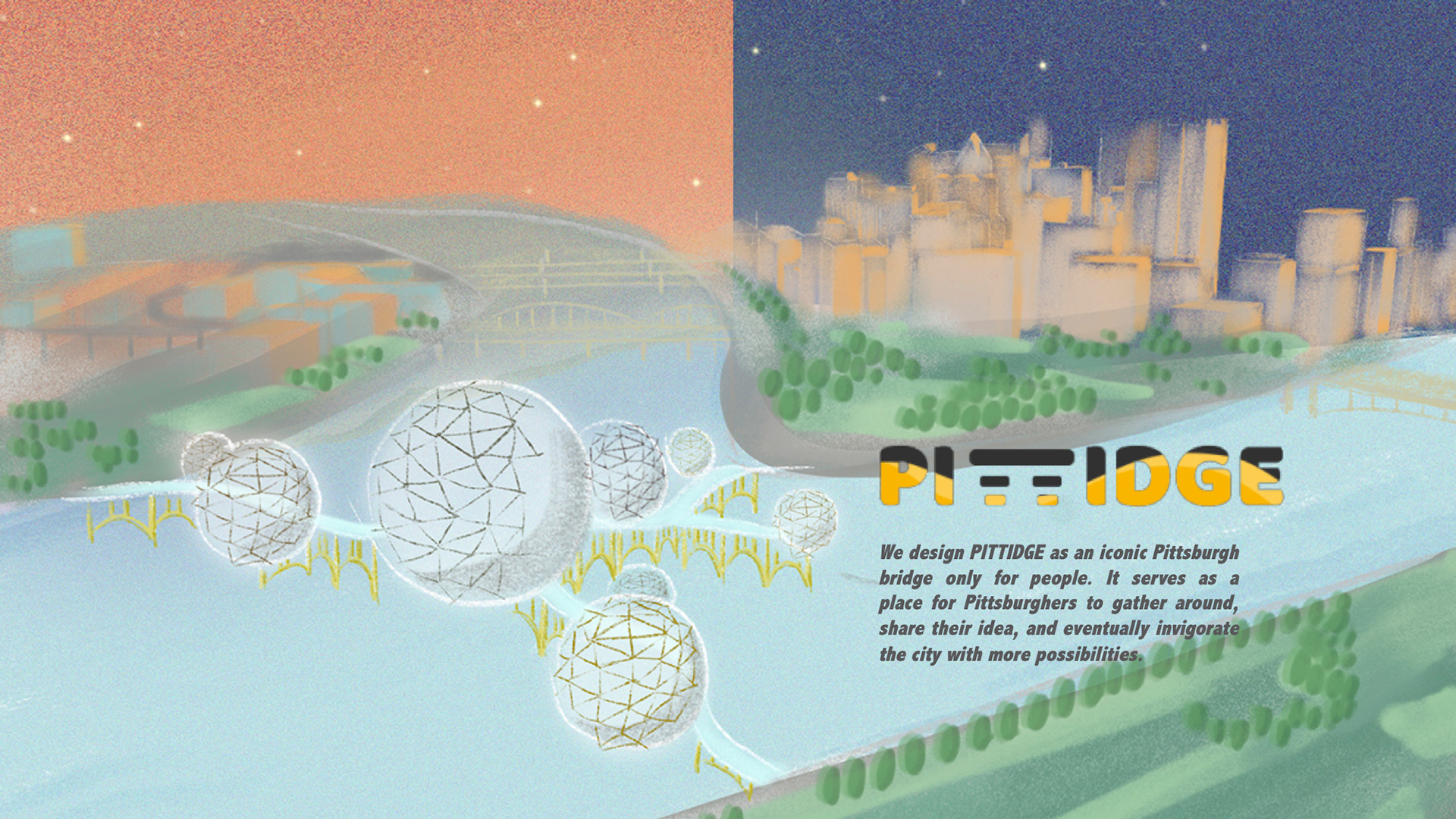 Han Hui Lu, Ying Ran Zhang, Pe-Yi Yi, Jie Wen Chen
Role
2D Art, 3D modeling, Concept and Story Development, Research
Story Behind the Design
The whole body of bridge was structured in arch, which represents the most splendid time for Pittsburgh, the historic steel city. Also it applied round shape as the main structure——it's multiple vitreous spheres linked together. Round shapes represent the eternal whole and have an archetypical form representing connection. Corridors were designed to surround each round structure connecting them as a whole experience. We want to design the bridge as an iconic location for people from different backgrounds to get together, exploring more possibilities for Pittsburgh.
User / Guest Experience
Bridges' three abutments are chosen in the most popular location—PNC Park in the north side, Fifth Ave in downtown, Duquesne Incline in Southside, which will usher a large flow of people to gather.
There are basic facilities such as cafes, bars on the bridge that allow people to stay. They are served as platforms for people to talk with others from different backgrounds: tech guy, artist, original Pittsburgh residents…, to connect their ideas together.
With all those ideas, we can discover more possibilities for Pittsburgh just like what it has been through: from a city of steel into the city of drama, city of sport and even the city of technology.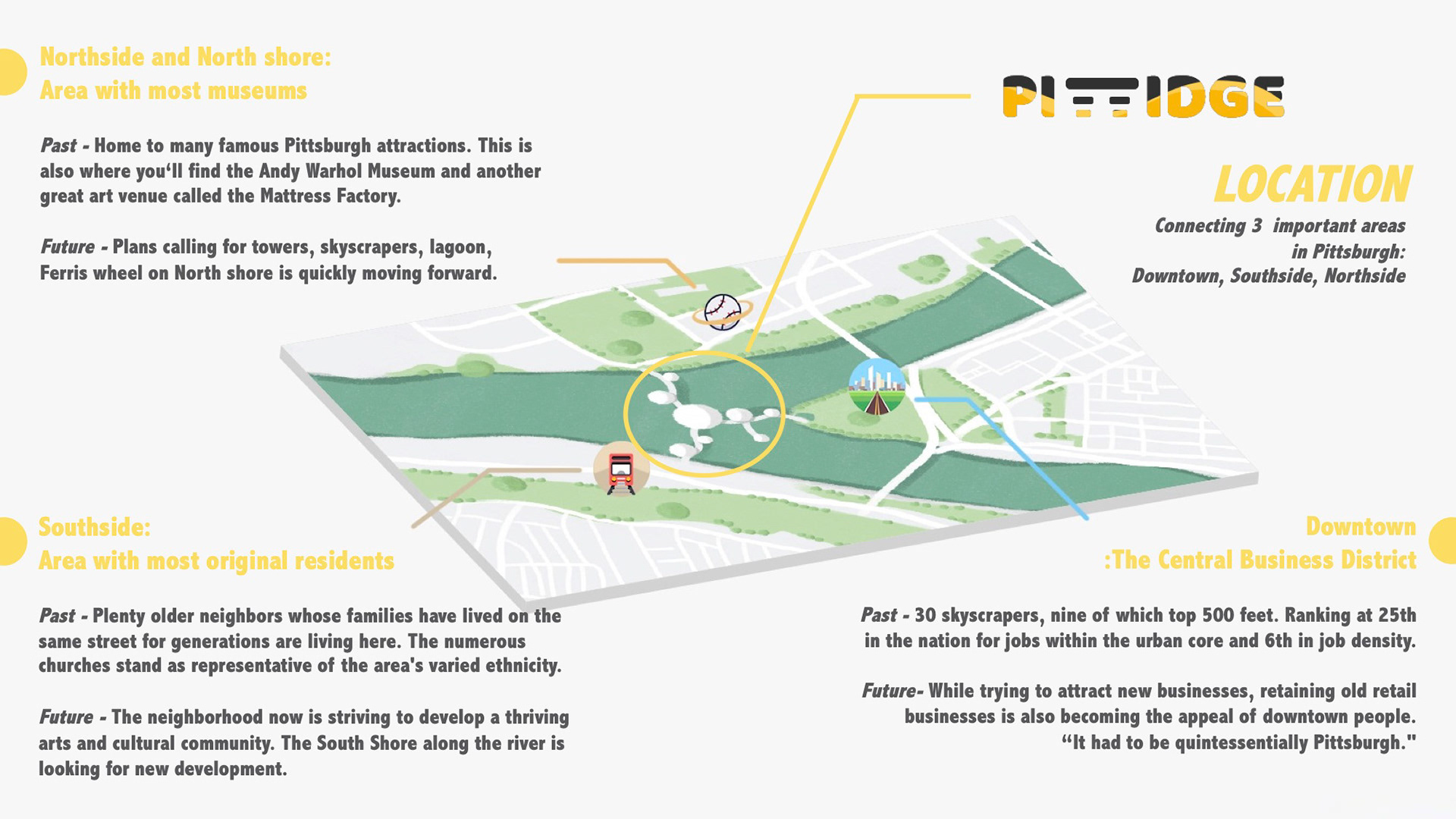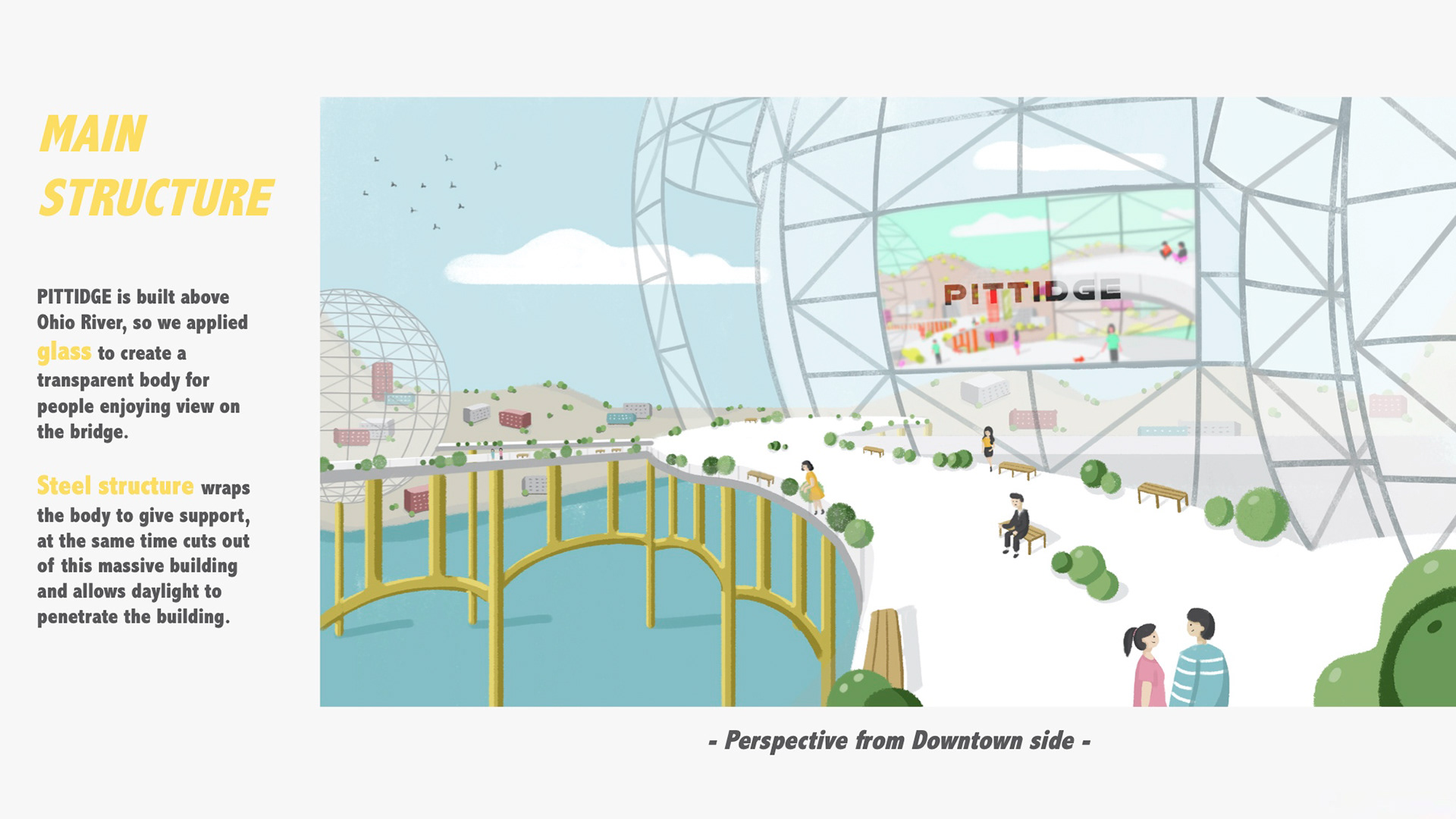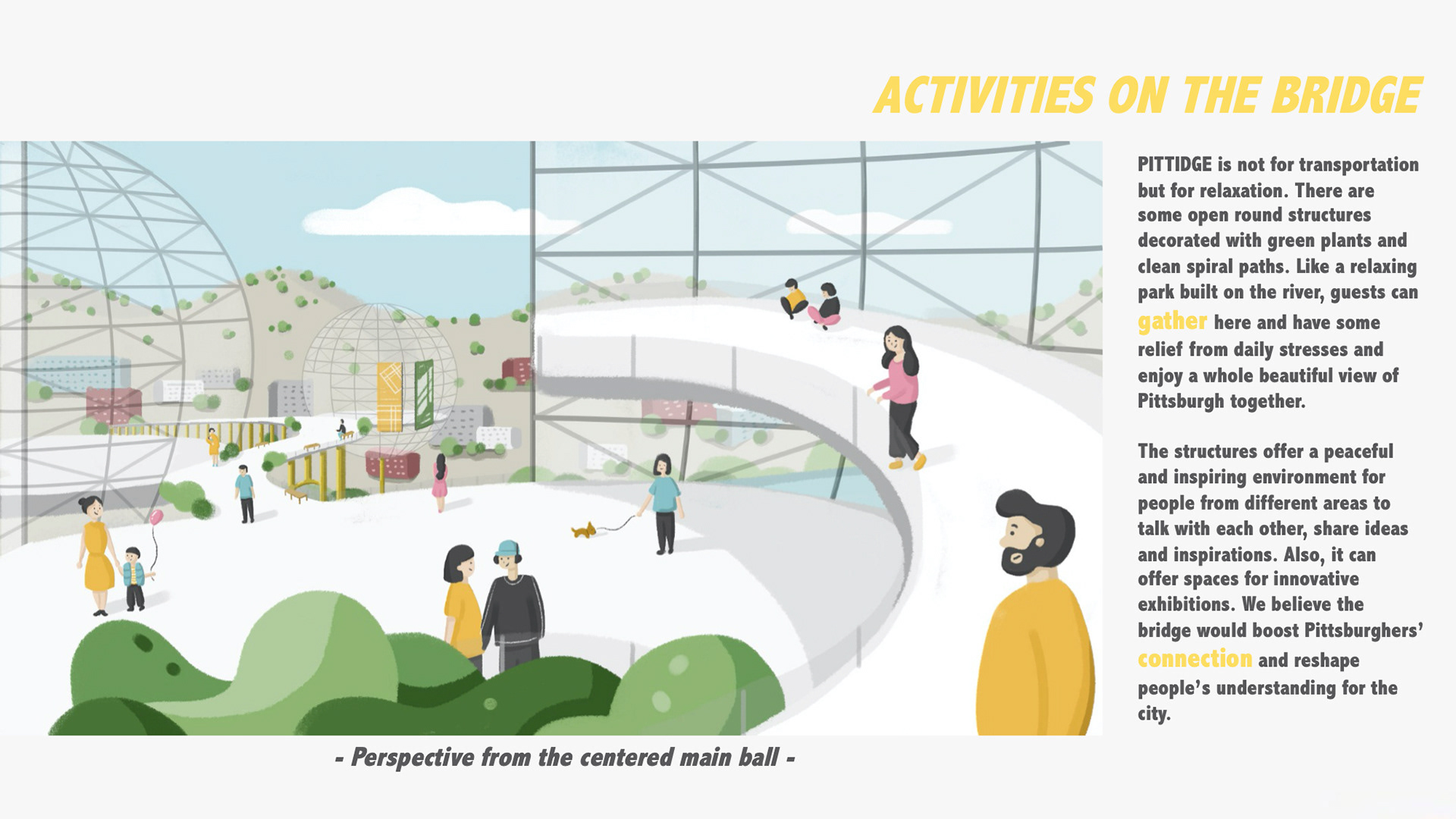 Centrally located in Pittsburgh - the city of bridges - PITTIDGE is a bridge across the confluence of the Monongahela and Allegheny Rivers, where the Ohio River is formed, designed only for people to cross and relax on. It connects three important neighborhoods in Pittsburgh – Downtown, officially the central business district; Southside, an area including most residential communities and traditional Pittsburgh cultures; and Northside, the neighborhood where most art museums and venues are located. 
Not only connecting the areas, the bridge is also gathering and connecting people from these areas with different backgrounds, to create an industrially and culturally diverse future for Pittsburgh together.
The reflective design of PITTIDGE is constructed with some beautiful round structures made with
glass
and
steel
. A main and bigger one is in the center and some similar-sized smaller ones are on branches connected to each area.
Unlike most cross-river bridges in Pittsburgh, the unique PITTIDGE is not for transportation but for relaxation. People from different areas can gather and connect here. The bridge strives to be an inspiring environment that facilitates free thinking, lighthearted socialization and multi-information communicating.