Challenge

 Redesign Taipei Commute System
Taipei City has the most comprehensive public transportation system in Taiwan, but for new residents in Taipei or passengers who want to travel to unfamiliar areas, how to use this system is still difficult. In addition to the complex MRT bus system, Taipei City sometimes needs to cooperate with other means of transportation such as trains or shared bicycles.
Design an app to allow newcomers of Taipei to use the public transportation system smoothly and efficiently.
Non-mandarin speaker from Asia who are new to Taiwan (e.g. Japan, South Korea, cannot understand Chinese, English is not their mother tongue)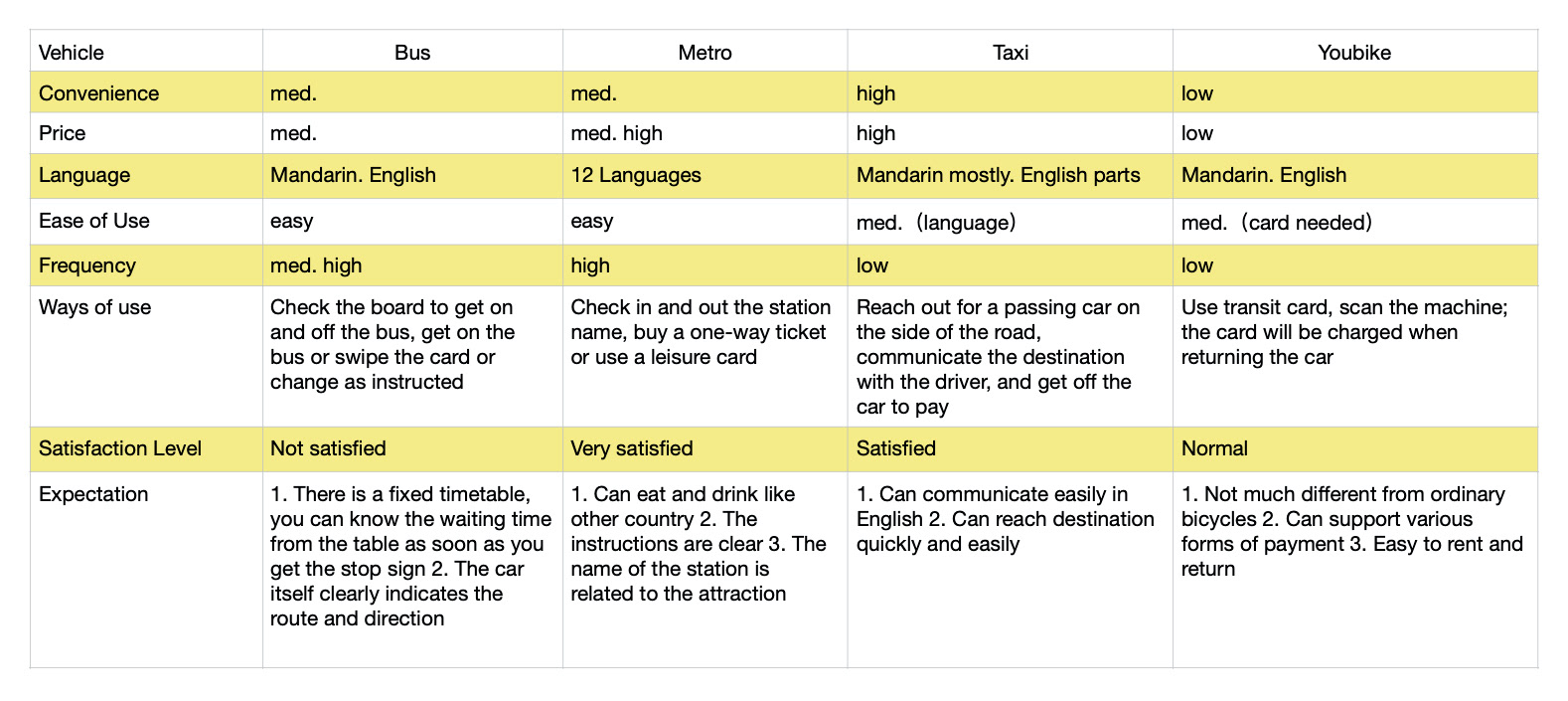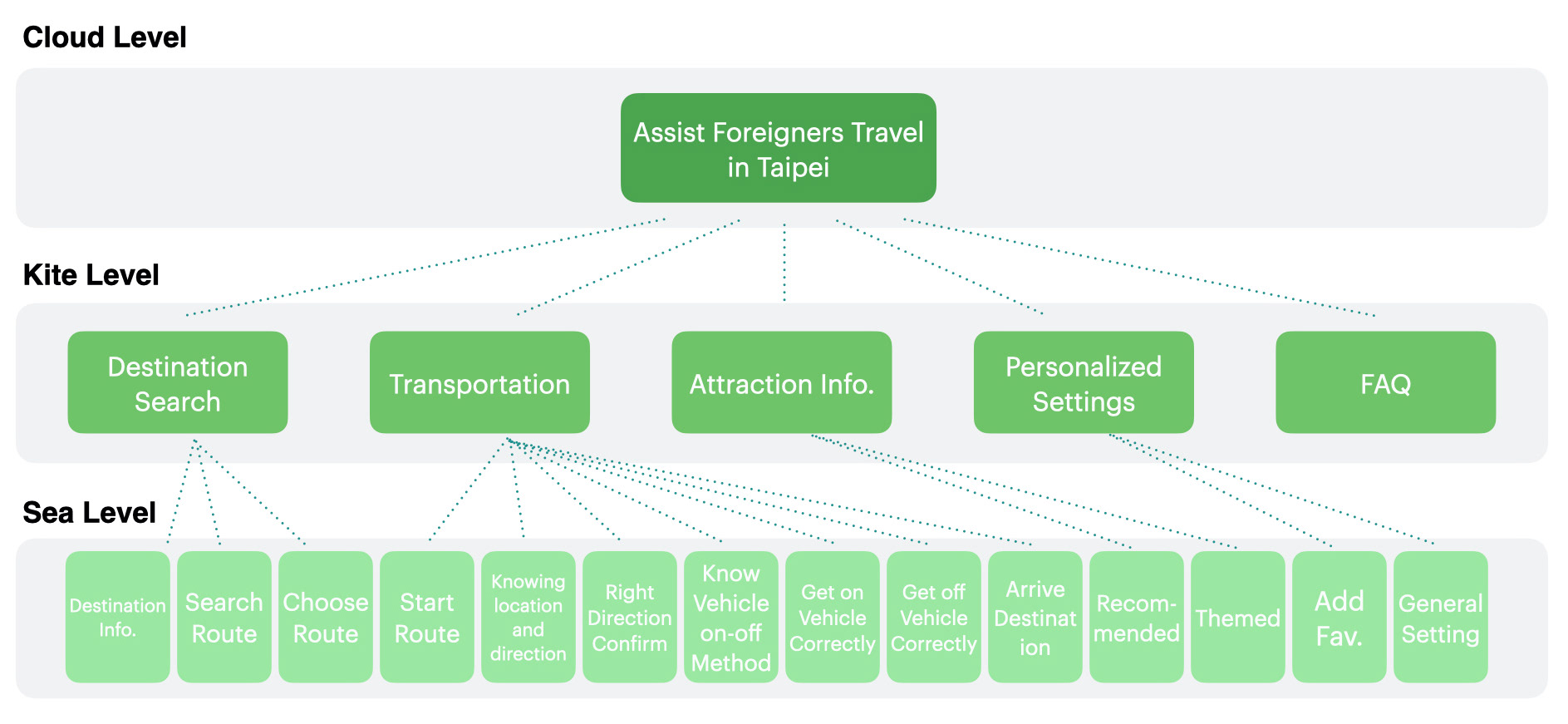 Our app will have embedded global and regional navigation system, because our app has a very wide range of things and many sub-projects. There is such a two-tier navigation system to better help users find themselves in our interface.
We will also include the search function, so that users with specific information can more directly see what they need.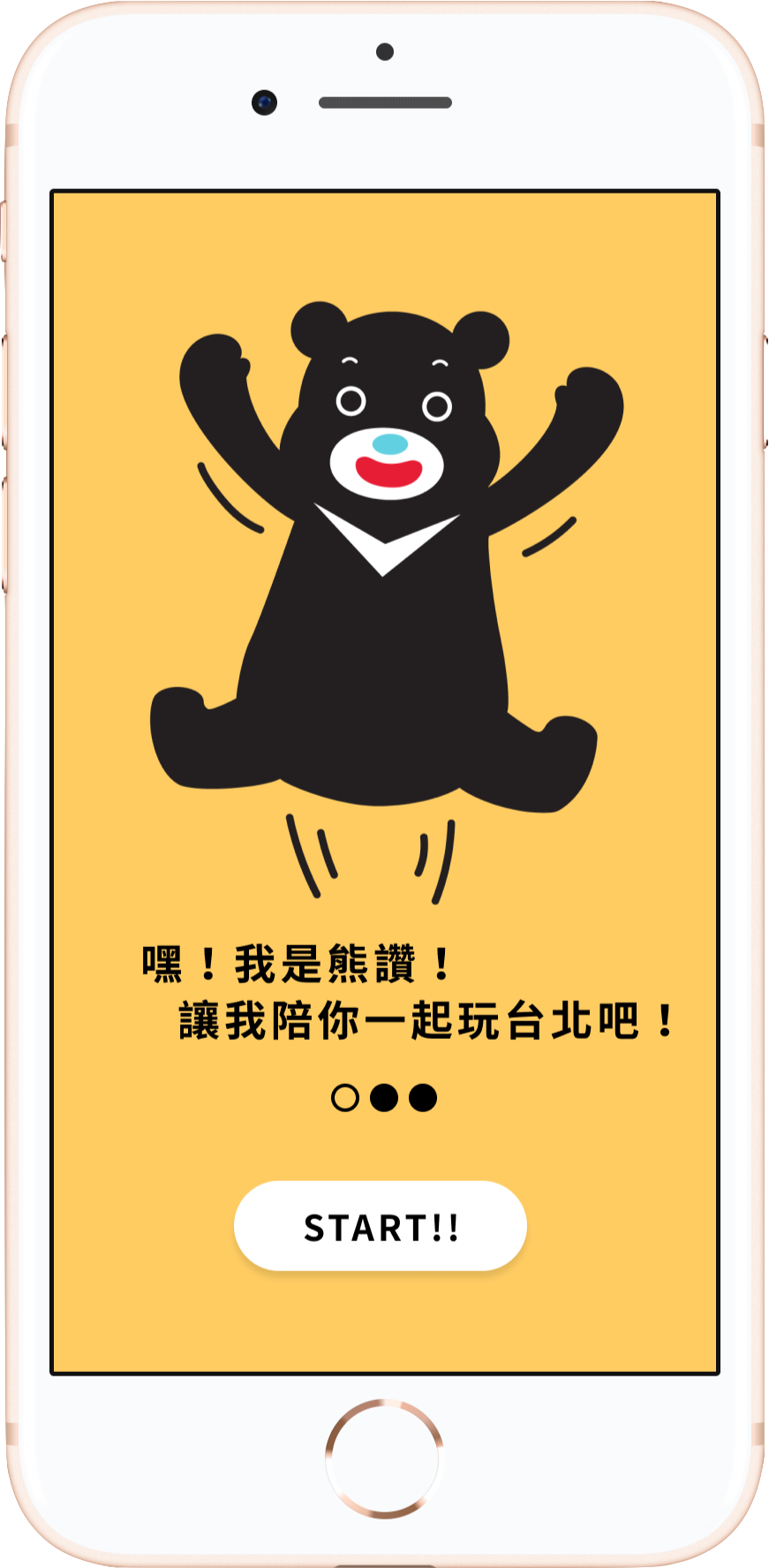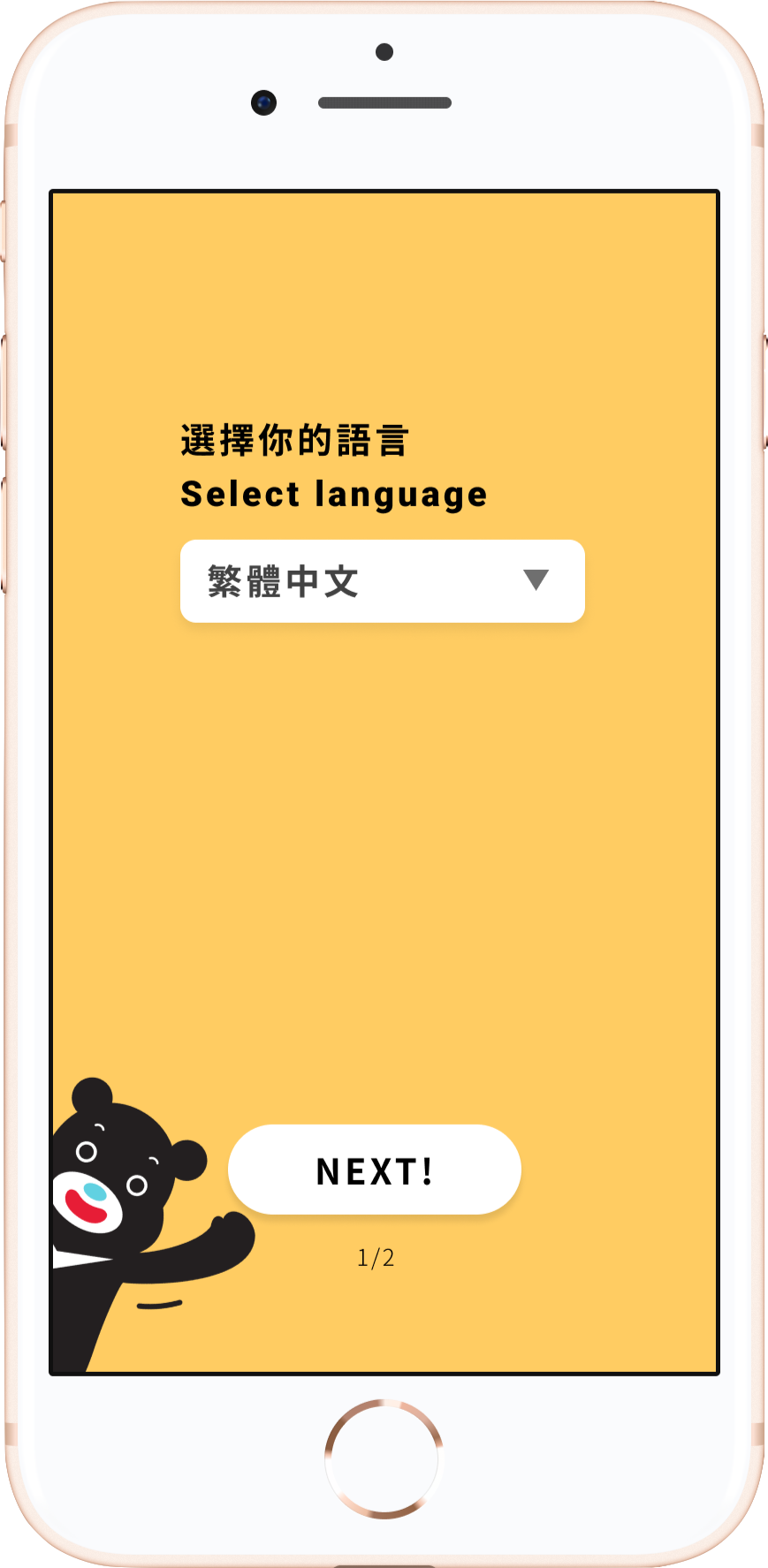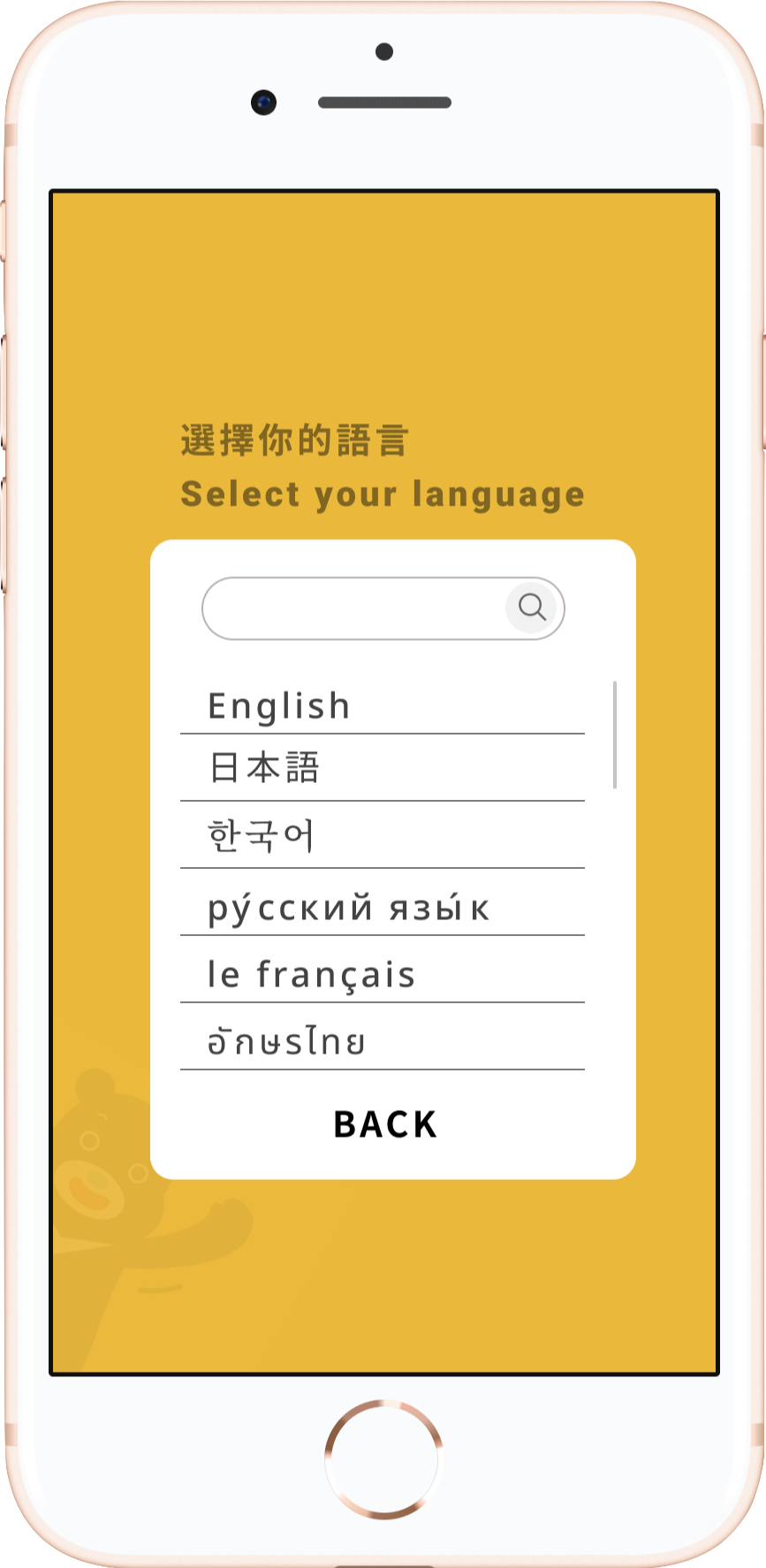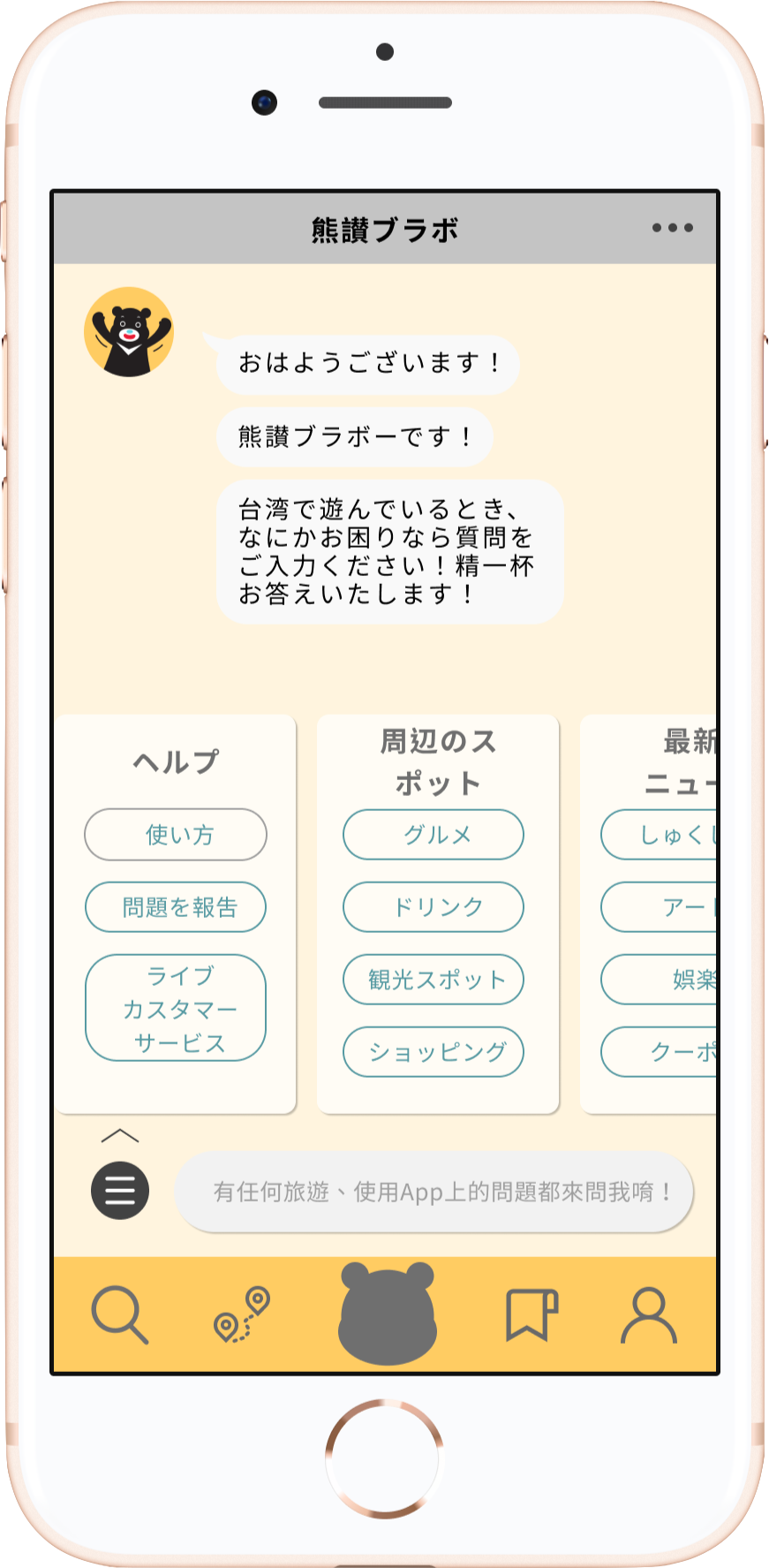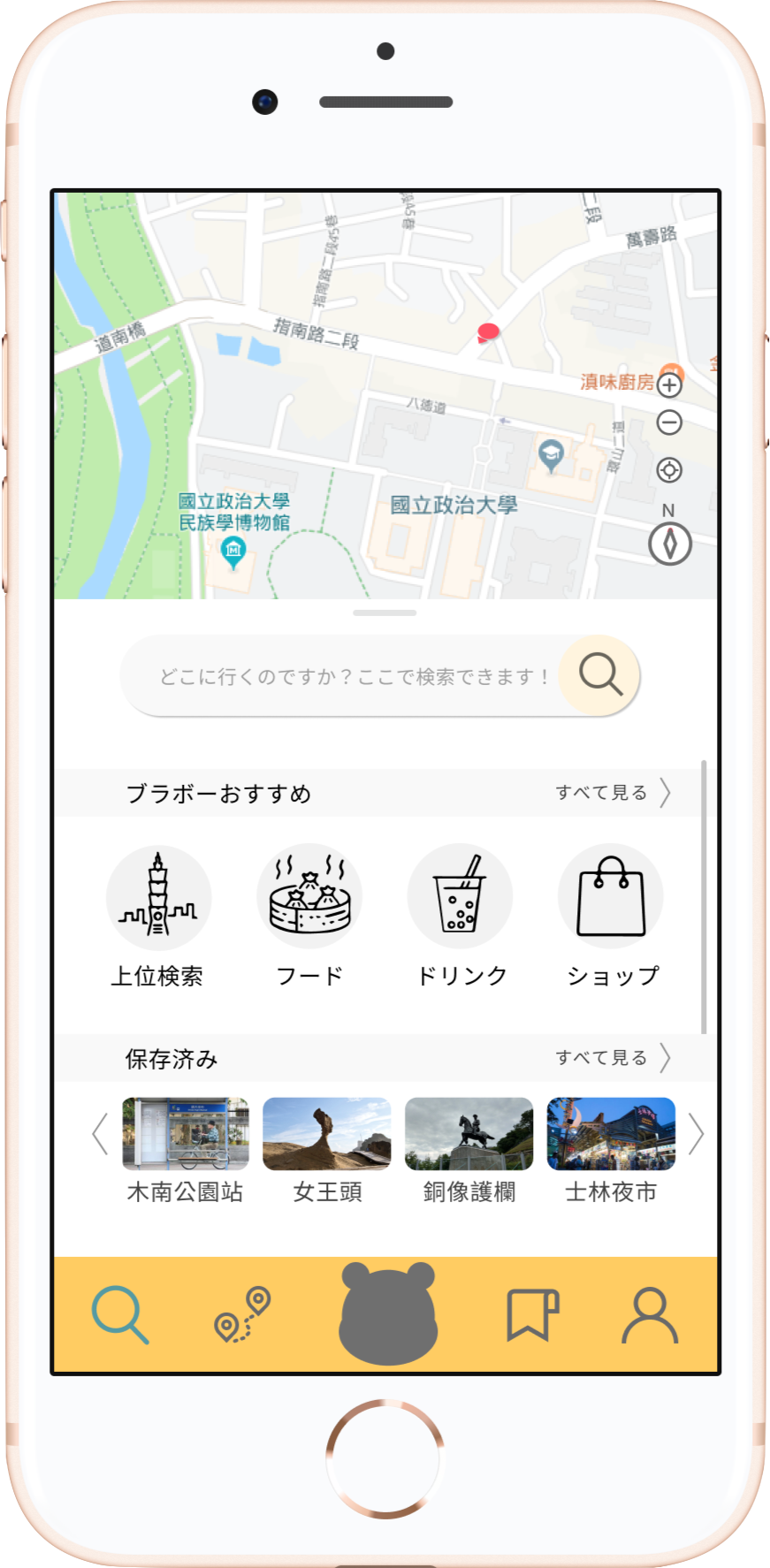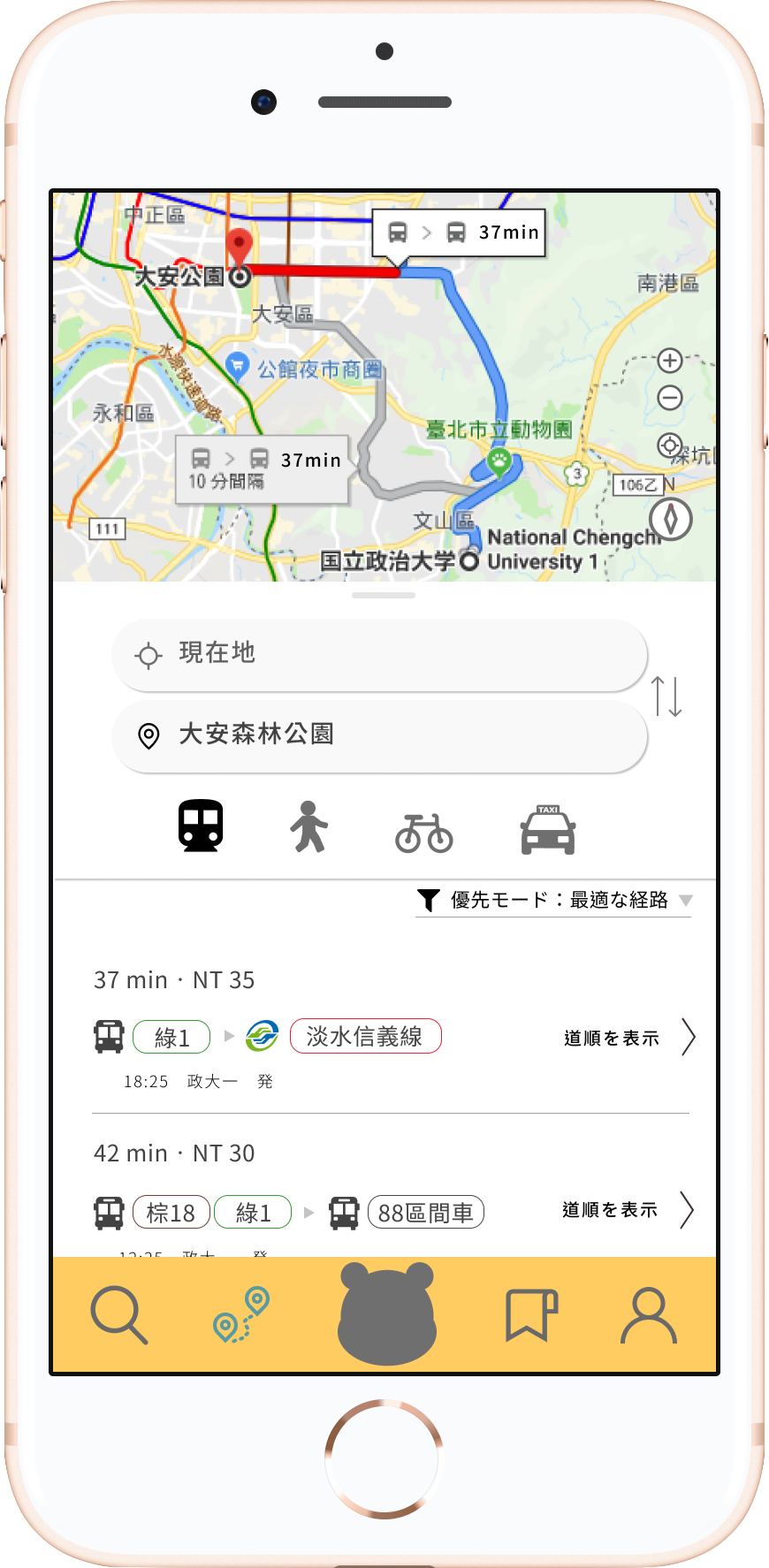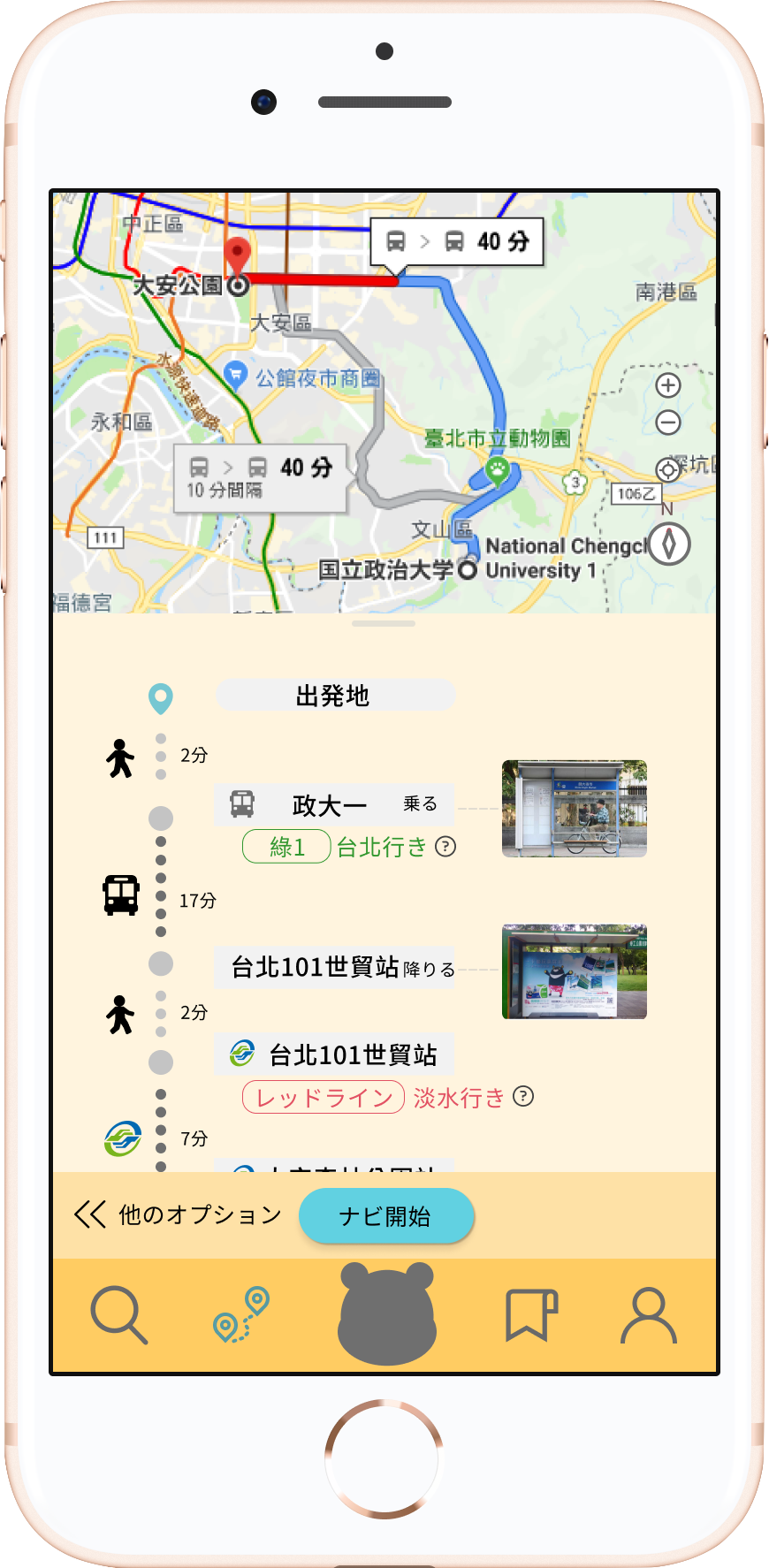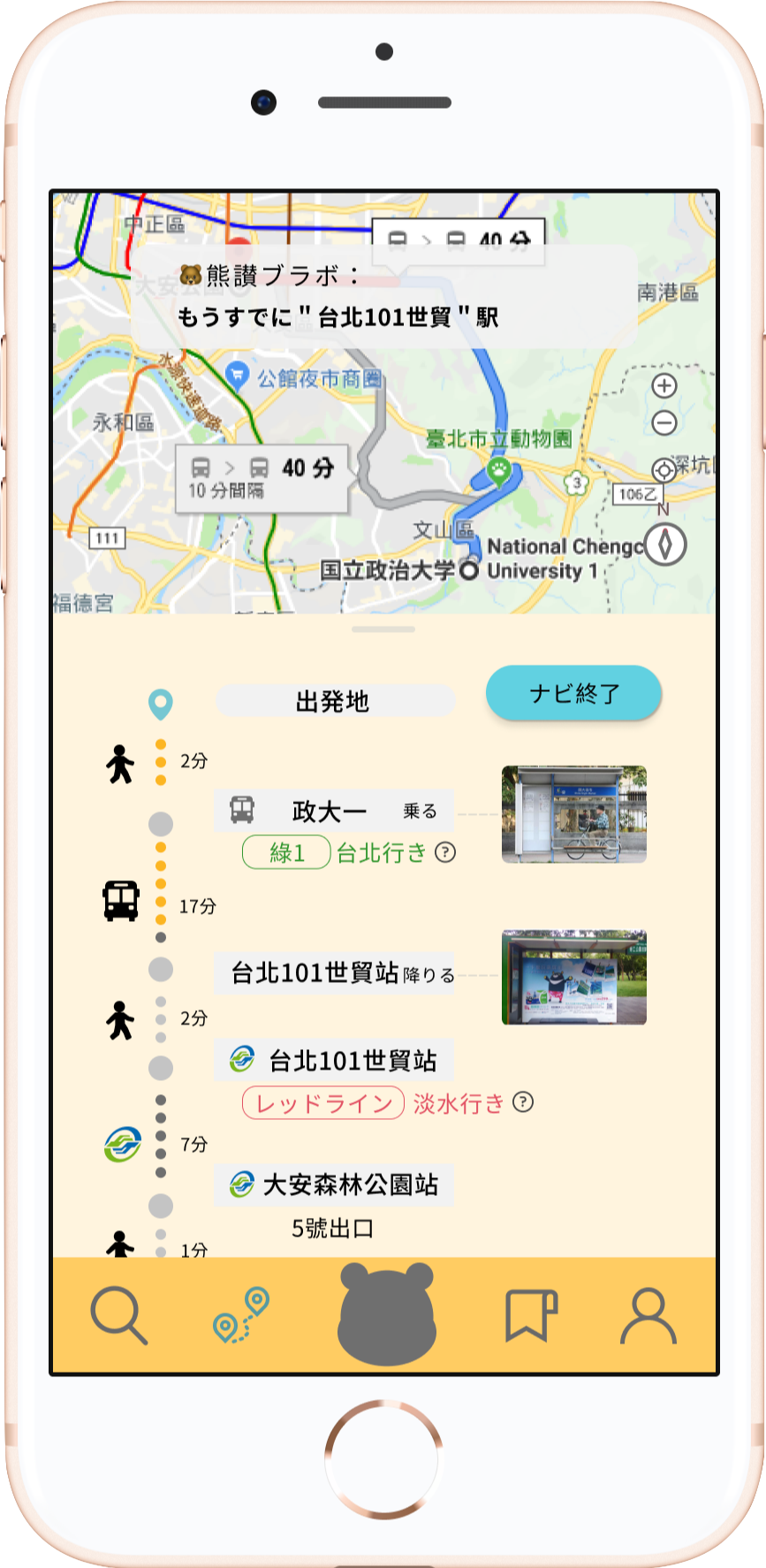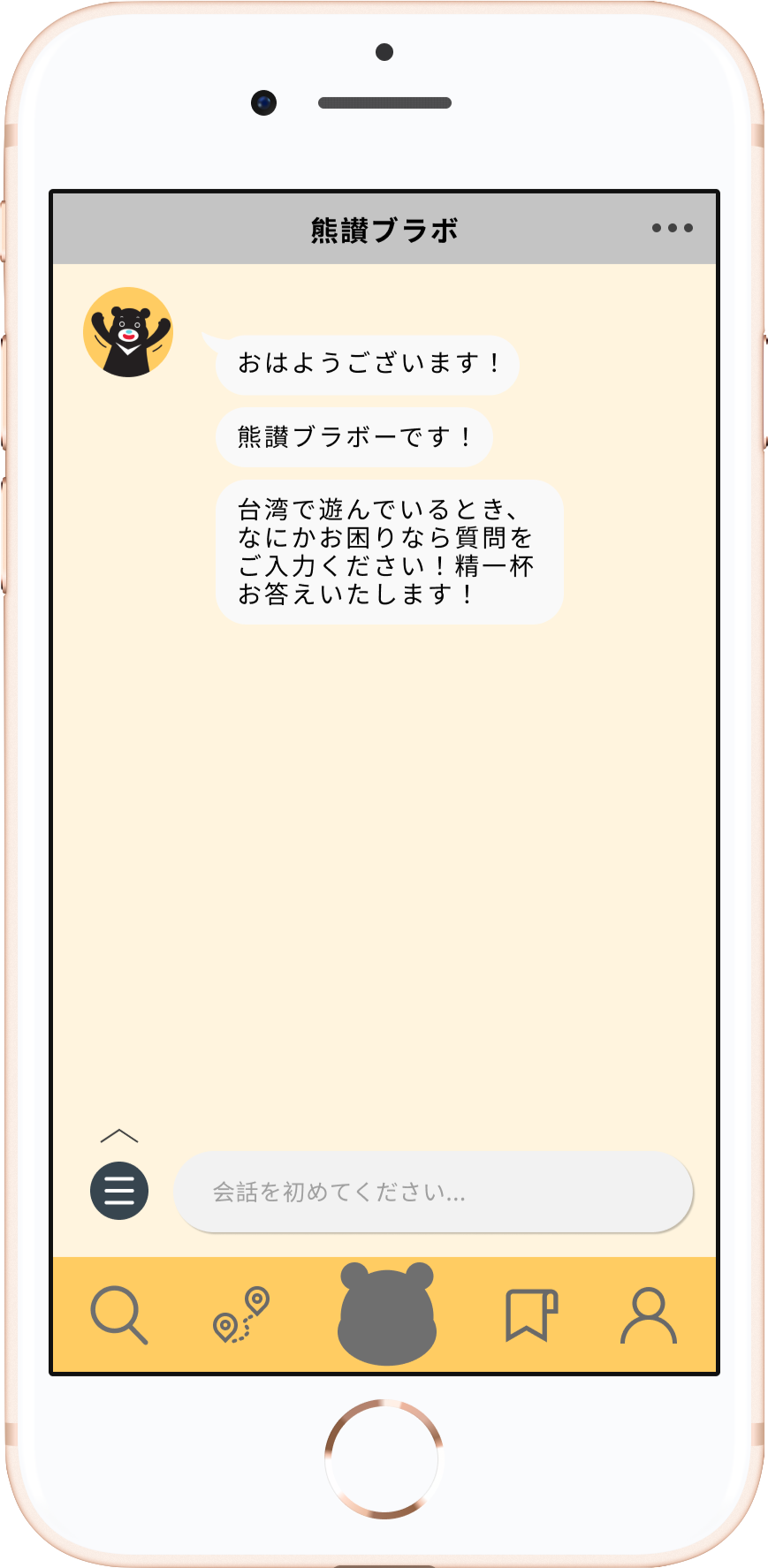 Branding - The part that I had most fun
Chatbot Xiongzan's personality
Kind, playful, humorous, considerate, cute, naughty (sometimes self-deprecating)
It not only supports multiple languages, but also can be used with map positioning system, tourist information, attractions collection and chatbot function, making transportation and sightseeing easy and fun!
Xiong Zan: "Hi! Xxx (user name)? Where are you going to play today?"
(During navigation) Xiong Zan: "Congratulations, you are on the right path! You are indeed my xxx (user name)!"
(When the user is going to the wrong direction) Xiong Zan: "Oops, や ば い seems like wrong direction?"
Xiong Zan: "Need help?" (Add a button to "Talk to Xiong Zhan chatbot")
(Preferential activity) Xiong Zan: "Because xxx (user) is my best friend, I secretly tell you that this card can save you a lot of money for rides!"
(Filtering transportations) Xiong Zan: "I have 10,000 ways to take you there!"
Option: "I'm too lazy to walk!" (The least-walking path)
(Boarding) Xiong Zan: "Look carefully! Go to ____ (direction) ____ (bus number), otherwise it will be bad!" showing the bus picture
(Get off reminder) Xiong Zan: "Ready to play at _____ (location)? Get off at _____ (station name)! GoGo ~"
(Haven't use the app for a long time, greetings) Xiong Zan: "Take me out again!"
Option: "Tell me something interesting!" (Yes) "Why are you going out again? I don't have time" (Nope)

Pleasant, Passionate, Kind
Contrasting eye-catching, distinctive style, both visual beauty and cultural connotation, triggering happy emotions to hang out