Role
 UX Designer
Team
 Monica Chang, Angela Chen, Michelle Lee, Janet Peng
Timeline
 6 months - Present
CS Academy provides a world-class, interactive, and fun computer science online curriculum. 
Currently, the curriculum is used by over 20000 students, 1000 teachers, and 300 schools worldwide. There are over 250 coding exercises and interactive notes within the platform that is entirely free. Microsoft TEALS has adopted this curriculum as part of their Intro to Computer Science offering. 
The UX team is redesigning the platform to upgrade CS Academy's current brand image. We aim to better reflect the values and purposes of the curriculum for more students and teachers.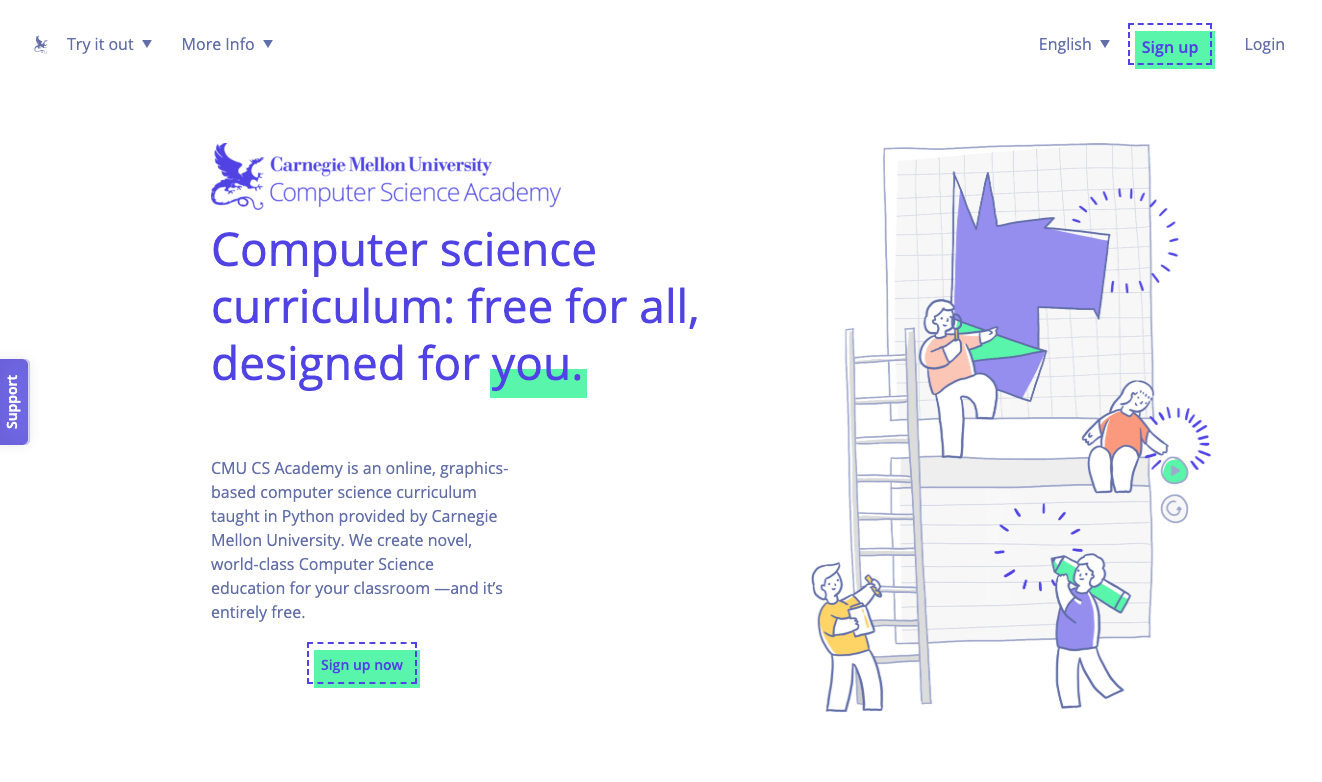 MY WORK
Design and iterate webpage visual display on Figma with design system
Reconstruct teacher portal full site information hierarchy for new navigation 
Conducted usability testing and iterated through rapid prototyping
Researched and explored multiple accessibility features for ADHD, dyslexia, visual impairment, and color blindness students.
For marketing purposes on twitter, instagram and facebook.